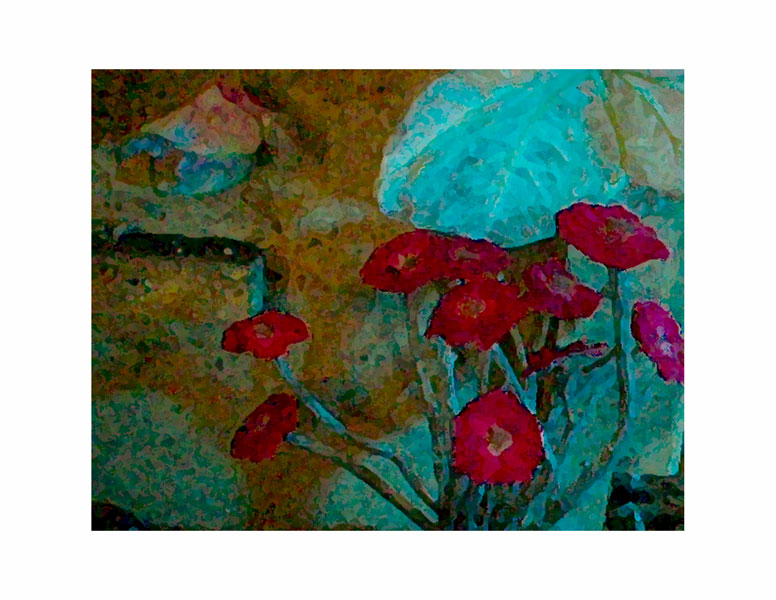 Overview
Noxiterra is an experiment in world construction and responsive narrative based on a miniature biome. The first version was made public in 2008, and the second version is still in development. The challenge I have undertaken with this project is twofold: to explore the idea of a model world as a generative system, and to work within the constraints of a living system.

Noxiterra v.1 was deployed as a beta in August 2008 in conjunction with the international 080808 UpStage Festival of online performance. Products of that deployment included improvisations for the festival, a series of digital prints, and the initial stages of an experimental graphic novel. Noxiterra v.2, currently under construction, represents a different approach arising from my experiences with the beta version.
080808 UpStage Festival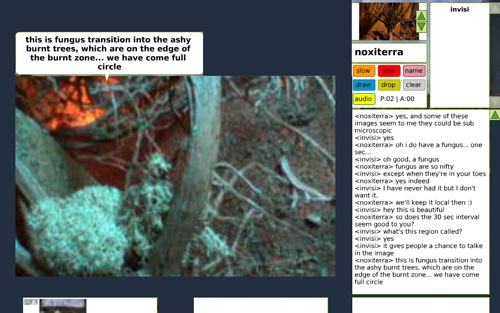 In the beta version Noxiterra was a diorama-like box, 4 feet by 8, connected to the Internet by a live webcam. Above is a screen capture of my webcam feed into the UpStage virtual stage during a rehearsal for the festival. This live webcam feed of Noxiterra served as an imaginary environment for the virtual performers, who improvised poetic monologues in response to the changing camera image. I served as the 'director of photography', moving the webcam around my biome to generate a specific sequence of images for each 20-minute performance.
The prints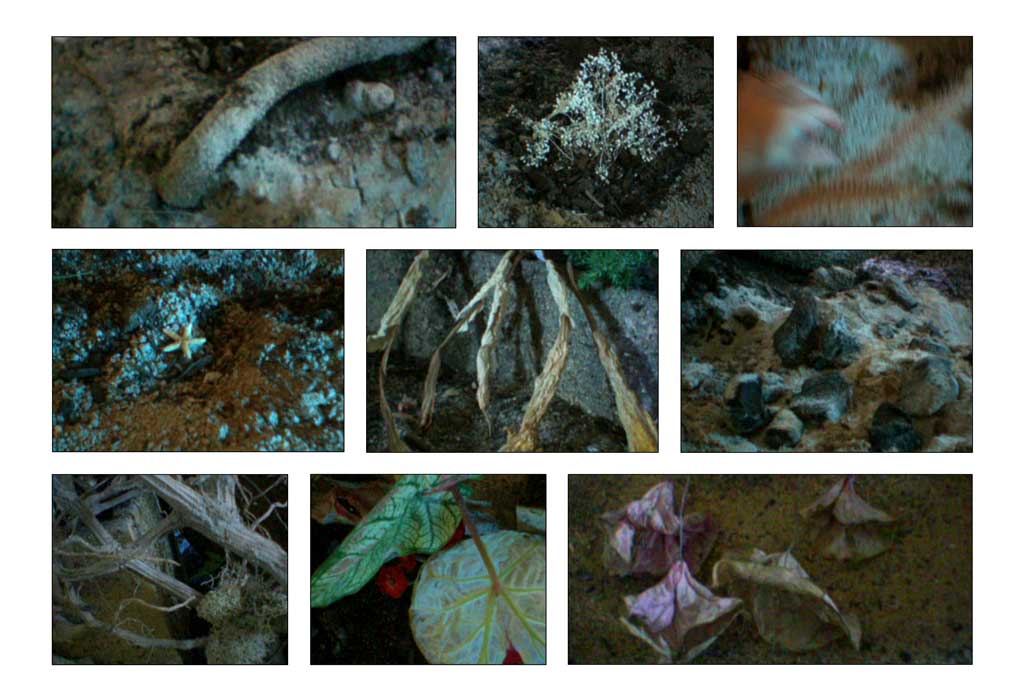 Following the UpStage performances, I made a limited edition of digital prints using a selection of images from the webcam captures. Each 13x19" print shows a composite of nine images from one of the three performances (the one at left is from the first performance). Within each print, the images are arranged in chronological order: the sequence begins at upper left and ends at lower right.

Below are two more prints, composites of the second and third UpStage Festival performances. Digital prints from the Noxiterra project can be obtained through my online store.