Here are trade books I have designed and artist's books I have made. The artist's books range from the handmade to those produced using print-on-demand processes. Some were produced in small editions but many are unique.
---
.
Monkey Encyclopedia W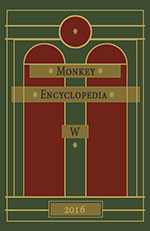 2016. I created this unique artist's book during a residency at the Institute of Cultural Inquiry, as part of their With Everything But the Monkey Head project. In 2019 it was issued in a trade edition and is now available from ICI Press.

Descriptious #1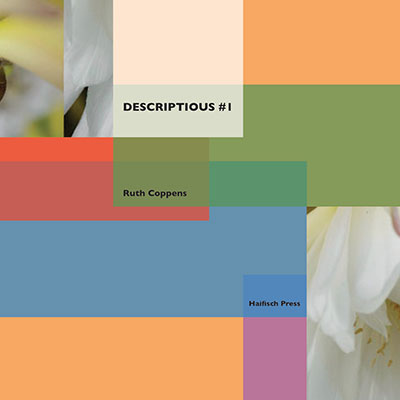 2014. I designed this book of quotations from great nature writing by Ruth Coppens. Available as print-on-demand from Blurb.

Speculative Pentimenti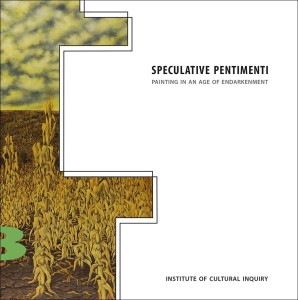 2012. I designed this book, which is a visual exploration of contemporary society through the works of artist and longtime ICI associate Sande Sisneros, with essays by curator Sue-Na Gay and ICI Director Lise Patt. Available from ICI Press.

Galileo in America photobook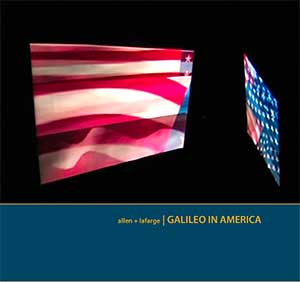 2012. I designed this photobook, which was was produced in a limited edition for the Galileo in America contributors.

100/10 Complete Catalog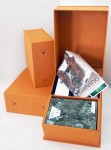 2011. Limited edition catalog for the Institute of Cultural Inquiry's "100/10" (100 days/10 visions) project of curated shows. Under the dustcover of each of the 10 volumes that make up this catalog, you'll find a 'good neighbor,' a book that affected the curator of that segment. With writer Ruth Coppens, I created #2 in the series, consisting of Lewis Hyde's marvelous Trickster Makes This World with a custom dustjacket and a set of 8 unique small prints loosely inserted in the pages. The 100/10 Complete Catalog is housed in a silk clamshell box. The edition includes all 10 volumes for each iteration of the "100/10" project plus a removable colophon inside each cover and an ICI "extra" hidden in each box. All the volumes contain special color inserts from each of their corresponding projects. More on the project. Get the complete catalog. Get just the #2 volume.

100/10 #2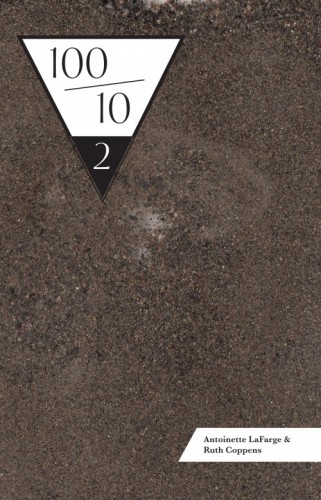 2011. A limited edition of the show catalog for the "100/10" exhibition at the ICI is available from the ICI here.

World of World: The Adventures of Malbec and Player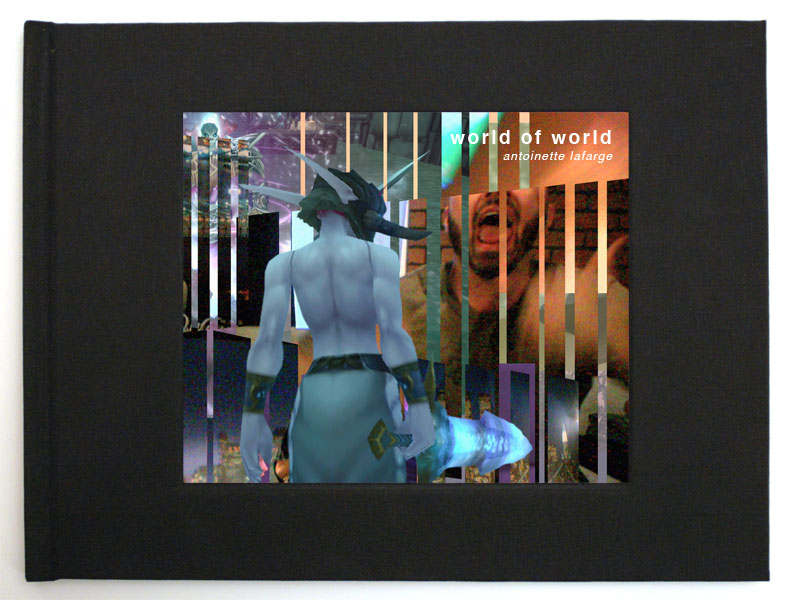 2009. Artist's book, edition of 10. When I created my large-format print World of World: The Adventures of Malbec and Player in 2009, I also made a limited edition artist's book of the project. At 2x12-feet, that piece was so large I wanted a version that was more portable and that also favored reading over looking. The text in the piece was a crucial part of the project, but it's the element that gets the least attention in an exhibition setting. More information on this book.
Get this book.

Searching for Sebald: Photography After W.G. Sebald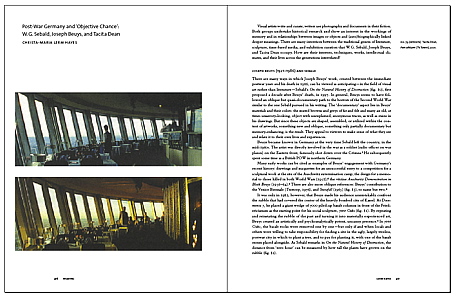 2007. by Lise Patt with Christel Dillbohner; published by ICI Press, Los Angeles.
I did the design development for this 600-page international anthology that juxtaposes original essays about the novelist W.G. Sebald's unique use of images in his books together with artists' projects inspired by Sebald's work and methods. I am also an Associate Editor of the volume and a contributor.
The book was published in several limited editions in addtion to the trade edition. Information about those editions can be found below.
More information about the project.
Get the trade edition.
Get the boxed collector's edition.
Get the suitcase edition.
Downoladable PDF of sample page spreads.

What the critics say:
"The editors and publishers have done their work magnificently: the layout is generous and clear, the paper and illustrations are excellent, the structure is disciplined and subtle, the documentation, especially the bibliography...is impeccable." [Richard Sheppard, Journal of European Studies 39:1, 2008]
"beautifully designed, printed, and bound to the highest standards, and reproduces visual material with exemplary clarity." [Jonathan Long, Source, 2008]
"meticulously and beautifully produced." [Megan Ratner, Art on Paper, 2008]
"simply a gorgeous book." [Bev, Excelsior blog, 2008]
For more reviews, check this page.

Benjamin's Blind Spot: Walter Benjamin and the Premature Death of Aura & the Manual of Lost Ideas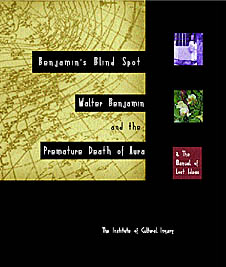 2001. Edited by Lise Patt; published by ICI Press, Los Angeles.
The writings collected here use Walter Benjamin's landmark 1937 essay "The Work of Art in the Age of Mechanical Reproduction" as a springboard to apply Benjamin's insights to a diverse selection of topics. Presented in the book's margins are excerpts from The Manual of Lost Ideas, together with a commentary on the Manual by Arturo Ott. I designed this book under my design alias of forger.com . My design uses my 1999 Checco font.

What the critics say:
"It's been months since I've been this excited about a book that's scholarly in nature. Benjamin's Blind Spot is two books in one: a collection of essays by various authors who consider Benjamin's treatment of aura; and reproductions of the Manual of Lost Ideas, an odd compendium of art, text, and objects.... The impressive use of typography, editing and design made me think about aura as I read the book. And Arturo Ott's descriptions of the contents of the Manual are eerie and provocative." [Joanne Diaz, amazon.com]
"[a] concise and rewarding collection of essays.... cleverly provokes far-reaching reconsideration of the lingering presence of blind spots and aura in today's art and culture." [Angela Glass, Afterimage, 2002]

There are three different editions of this book. Get the trade or commemorative edition here: Benjamin's Blind Spot. The special edition is out of print.

Bataille's Eye & ICI Field Notes 4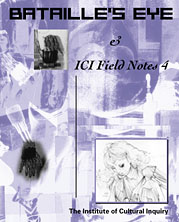 1997. Edited by Deborah Cullen
published by ICI Press, Los Angeles.
In 1928, Georges Bataille published his "pornographic" novella Story of the Eye under the pseudonym Lord Auch. Infamous in its own day, Story of the Eye has since become a pivotal text for art history, literature, and cultural criticism. This volume presents essays, artworks and research related to Story of the Eye. It is the only anthology to reproduce the original prints created by André Masson and Hans Bellmer for the first two editions of Story of the Eye. I designed this book under my design alias of forger.com. More information on the book.

What the critics say:
"This is the first time anyone has collected together a series of articles about the publication history of Story of the Eye.... [The book] not only delves into this interesting and complicated history but also reproduces all the Andre Masson drawings from the 1928 version and all the Hans Bellmer etchings from the 1944 version. This book is both fascinating and completely essential for any Georges Bataille devotee." [Brian from Goodreads, 2007]

The trade edition is currently out of print and available only as a premium for ICI members. However, two special editions are still available:
Get the boxed "eye" edition.
Get the clamshell collector's edition.

blast5drama

1996-97. A collective limted-edition publication and net art project that was initiated by the X-Art Foundation under the direction of Jordan Crandall. More information.

The Cake of the Desert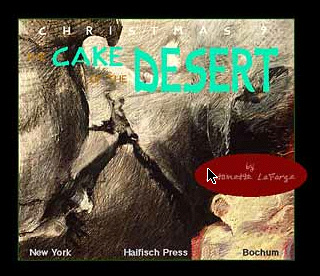 1995. Artist's book published by Haifisch Press, Bochum, Germany. This is a short graphic novel I created about two characters who stray into the desert as one of them attempts to recover lost memories of a bygone New Year's Eve. The text is closely based on the transcript of a 1994 Plaintext Players performance I directed. Among the exhibitions including The Cake of the Desert are the "Out of Context" show at Robert V. Fullerton Art Museum (San Bernardino, CA, 2000) and the "Energy" show at Visual Arts Gallery (New York, 1995). The text of this short novel was also performed as a radio play on PseudoRadio's "Art Dirt" show, simulcast over the web, August 1996. Also presented as part of "a low place presents" salon series, New York, August 1996. More on this project.

The Oeuvre of Salvador Dali Reduced to a Reasonable Size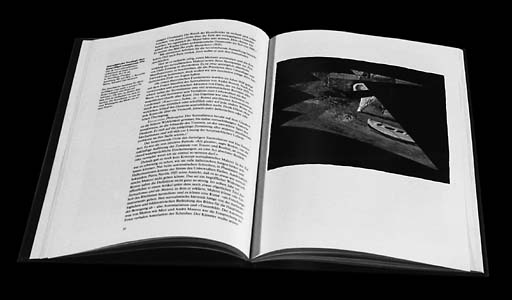 1995. Artist's book commissioned by the Museum of Forgery. Black clothbound with silver-stamped title. This is a commercially printed German-language survey of Salvador Dali's work in which I have overpainted the images extensively.
More on this project.

Souvenir Of

1992-93. Artist's book created in an edition of 4, no two of which are identical. Handbound, with black and red drawings on vellum. Shown here are pages from one version tracing the structure of human memory and desire for flight. All in private collections.

64 Changes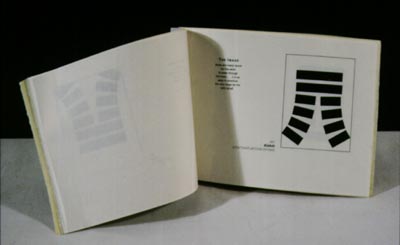 1990-93. Artist's book commissioned by the Museum of Forgery. Hand-bound in brown suede with silver-stamped cover. A book of 64 original variations on the I Ching hexagrams with my own commentary. The hexagrams were created as vector graphics and laserprinted in black & white on Ingres paper. The designs visually express intrepretations of the hexagram's underlying meanings. They are based on an earlier set of 64 small gouache paintings.

The Solstice Project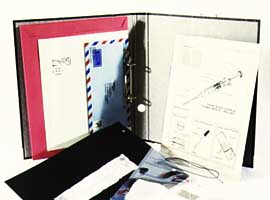 1992-93. Limited-edition artist's book for which I commissioned works by Christel Dillbohner, Lorie Erikson, Yolande McKay, Lise Patt, and Terri Valli Trotter. Issued in an edition of 12. A single "Solstice 1" notebook was subsequently dismembered and the constituent parts buried in various spots around the town of Bochum, Germany. A set of maps, photos, and other clues leading to these buried items was issued as "Solstice 2" and sent to the custodians of the remaining sets of "Solstice 1" to be added to those notebooks. As of this writing, no one has yet found the buried items.

Men Sammlung 2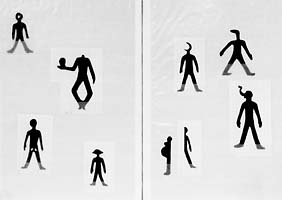 1992-93. Artist's book created using a stamp-album base and containing cutout silhouettes of humanoid variants.

The Photographer's Handbook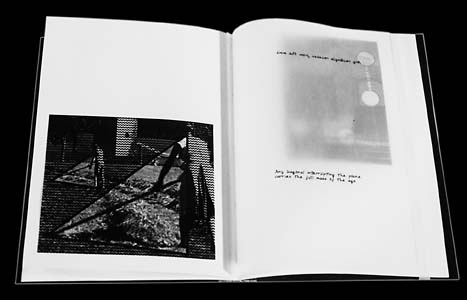 1994-95. Artist's book, handbound with mixed paper stocks. Edition of two, with identical text and differing images. A collection of images with matching 'maxims' for photographers. This book was created using found images overprinted with a laserprinter.

History of Flight Sammlung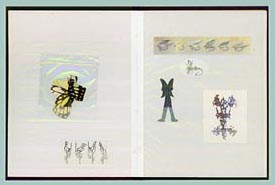 1993. Artist's book created using a stamp-album base and containing assorted items both literally and metaphorically related to the history of flight.

Smothered Art cards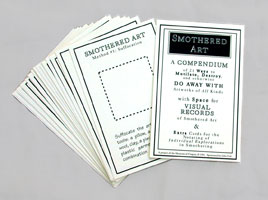 1991. A set of flash cards with directions for destroying art, commissioned by the Museum of Forgery. The set describes widely various ways to dispose of art, including canning, mulching, skinning, and drowning. When the instructions are carried out carefully, they may even result in a new and quite different artwork. Each product of this recycling can be seen as an abject monument to the original "smothered" artwork now obscured within the new work. This project was designed to help artists think about how to 'green' their own processes while tackling the difficult matter of surplus or unwanted art. It was sold through Printed Matter, New York, and the Institute of Cultural Inquiry, Los Angeles. Edition of 500 in glassine envelope. Out of print.