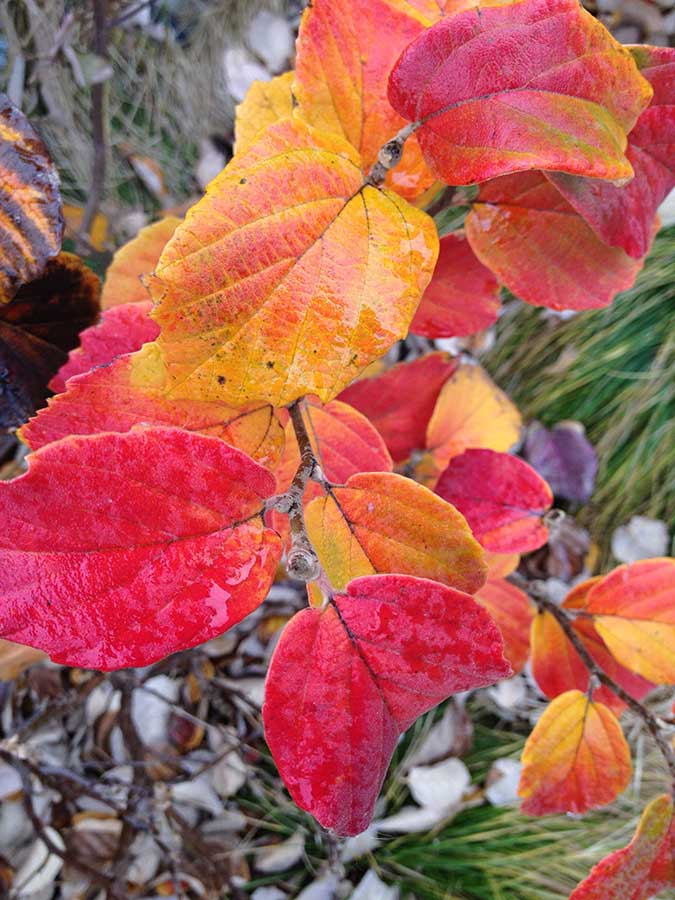 April 2013. My website updates have been spotty lately. Back in December, I spent about 10 days in New York seeing shows and visiting friends, walking the High Line and watching the Christmas crowds. But mostly I was there to visit Beatriz da Costa, my friend and colleague, who died on the 27th of that month. I haven't felt much like posting news here or writing for my blog since then. Some gaps don't close.

Sebald suitcase on display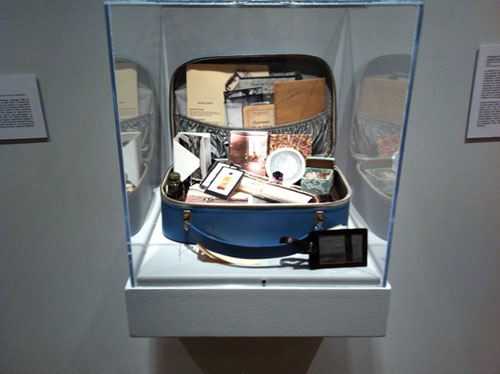 February 2013. The special "suitcase" edition of Searching for Sebald was featured among new acquisitions of the Long Beach Museum of Art..

ICI event: Valaco in Babel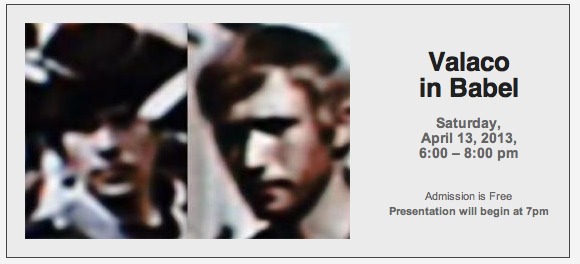 April 13, 2013. Just spent a fascinating evening at the Institute of Cultural Inquiry with their most recent artist in residence, Greg Cohen, presenting his residency project Valaco in Babel.

Galileo in America photobook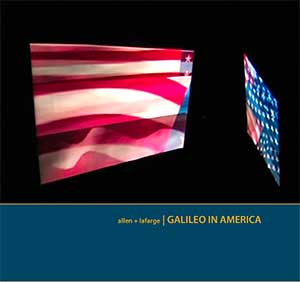 November 2012. The photobook for our wonderful Galileo in America contributors has been finished and sent out.

Feminist Wikipedia editathon
October 26, 2012. I took part in this editathon organized by FemTechNet and Wikipedia, at Claremont Graduate Colleges. It was both fun and inspiring. Here's a post about the event by Wikipedia editor Adrianne Wadewitz, who was informative and candid about the ins and outs of Wikipedia editing, including difficulties both subtle (neutral point of view anyone?) and obvious (discounting of female editors).
Website redesign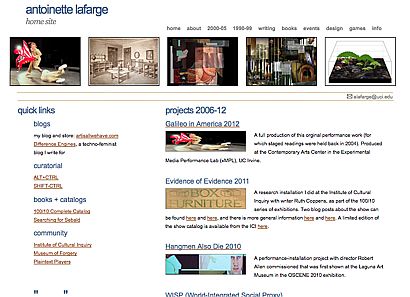 July 2012. You may notice that I've just redesigned this website. It was getting a bit unwieldy in its previous form, and I wanted to showcase images from some projects a bit more. I try to avoid coding that only works in some browsers, so with any luck you will find the site easy & rewarding to browse. But please drop me a line if you find any chipped corners among the hundreds of links and pics on this site.
In progress

July 2012. I'm working on a couple of publications that should become available before the summer ends: a catalog for the Institute of Cultural Inquiry, and a photobook for our wonderful "Galileo in America" contributors. Stay tuned. Update (November 2012): the photobook has been finished and sent out; the catalog is still pending.
UC Irvine is #4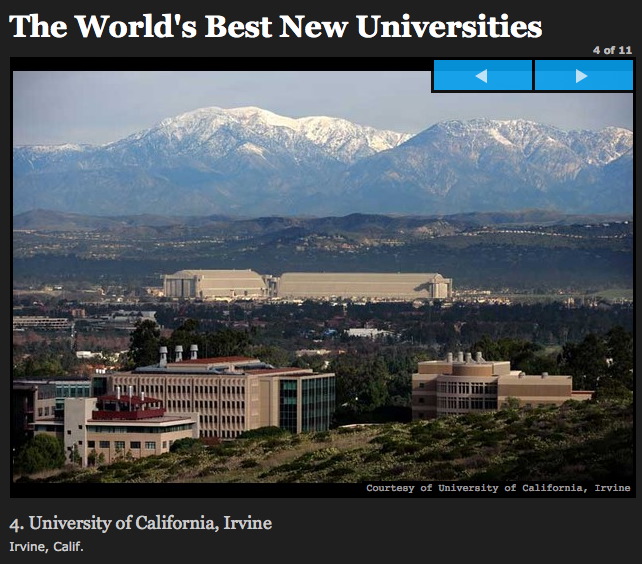 May 2012. Sandwiched between Los Angeles and San Diego, my university has a tendency to get overlooked. There's even a running joke about my department being the "best-kept secret in southern California." So I was pleased when Times Higher Education's first-ever ranking of the 100 best universities in the world under 50 years old put UC Irvine in the #4 spot— the highest placement of any U.S. university. It looks like we're going to have to ditch that best-kept-secret moniker.
Working on Brecht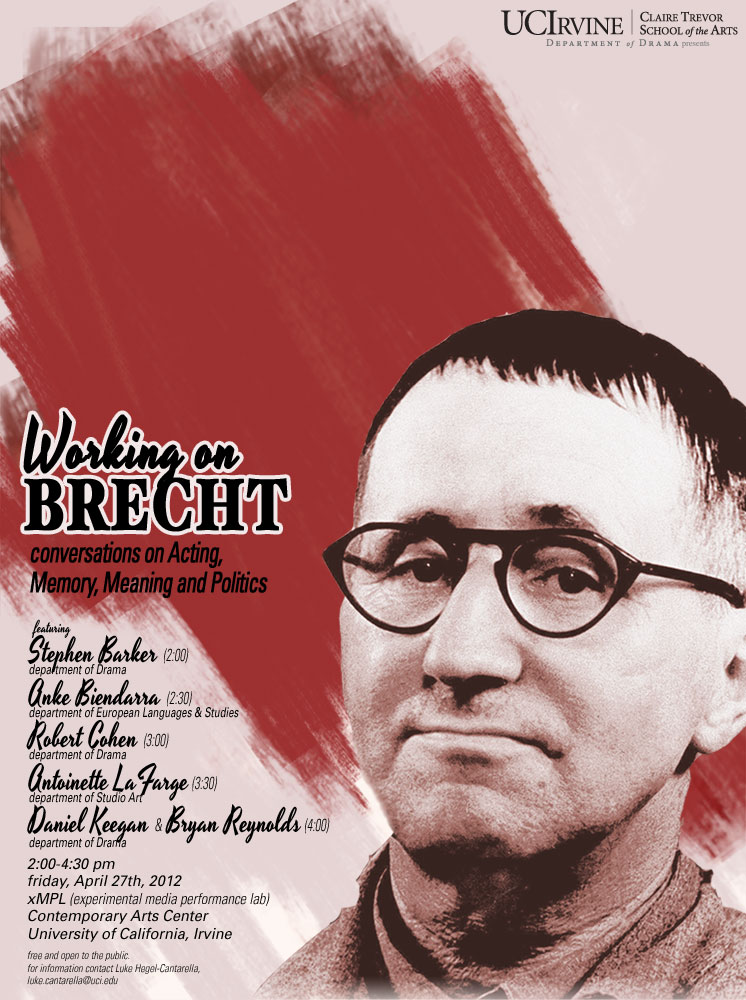 April 27, 2012. This Friday at UC Irvine we're having a mini-symposium on Brechtian theater featuring Brecht scholars and theater makers. It's the final event in the "By & About Brecht" mini-festival that started with my Galileo in America and continues with the current production of Mother Courage and Her Children. (Note that if you want to see Mother Courage, it's only running this weekend, Thurs-Sat. in the xMPL in the Contemporary Arts Center.)
Interlife Crisis
April 5-27, 2012. My 2x12-foot digital print World of World: The Adventures of Malbec and Player was included in this show at the Fictilis Gallery in Seattle that "addresses the divide, if one can be said to exist, between internet and life."
Galileo in America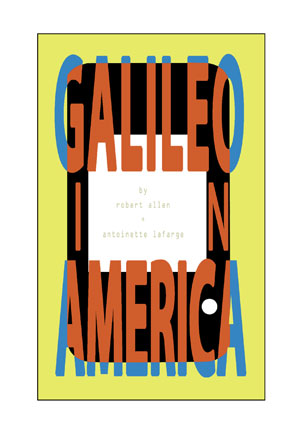 February-March 2012; updated July. There is now a project page with featured photos. A show photobook and video are in production and due out this summer. And you can still find information about how this show was developed on the project website..
FemTechNet Teach In on Online Safety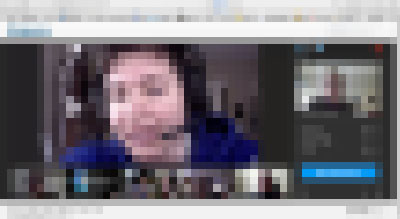 Nov. 21, 2014. Took part in an online forum about harassment, safety, and risk in online forums. This event was organized by some members of FemTechNet in response to the #GamerGate controversy.

School of the Arts #7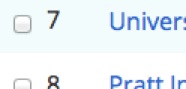 November 2014. UC Irvine's Claire Trevor School of the Arts has just been rated #7 nationally in the category "Best Schools by Salary Potential for Art Majors," according to a data-mining company called PayScale. Who knew?
LA Weekly
Fall 2011. The LA Weekly's annual "best of" issue tags the Institute of Cultural Inquiry (link at left) as "best place to figure some shit out." As a longtime Associate of the ICI and unindicted coconspirator on a lot of its projects, I cheer this assessment. Check out its "open-minded and offbeat" programs for yourself.
Mediated
Jan. 31-April 4, 2009. I'll be taking part in this exhibition at the California Museum of Photography with a unique video installation based on the Playing the Rapture project.
Scalable Relations
Jan. 23-March 20, 2009. I'll be taking part in this exhibition at UC San Diego's gallery@CalIT2 with a unique video installation based on the Playing the Rapture project.
Difference Engines
Fall 2008. I have joined the founding group of a new blog that critiques the shifting technological landscape from feminist perspectives. Check it out, and jump in; the water is plenty hot.
Searching for Sebald
October 2007. Now available: an anthology of original essays and visual projects inspired by the work of the late German author W.G. Sebald. Order the trade edition online, check out what the critics are saying, or find out about the unique collectors' editions. I am an Associate Editor of this anthology as well as a contributor and the lead designer.