Overview
One of the women I have written about for Wikipedia was a British botanical artist named Emily Stackhouse, who contributed hundreds of images to several best-selling field guides in the mid 19th century. I admire her line work and wanted to find a way to make it visible outside the pages of the books where it is bracketed as illustration, so I borrowed some dozens of her drawings and experimented with them in various ways. I was looking for approaches that would highlight her dynamic gesture and suggest, just a little, the kind of artist she might be today if freed from what was then almost the only profession open to women artists. Three series of works have resulted so far.
Flowers of the Field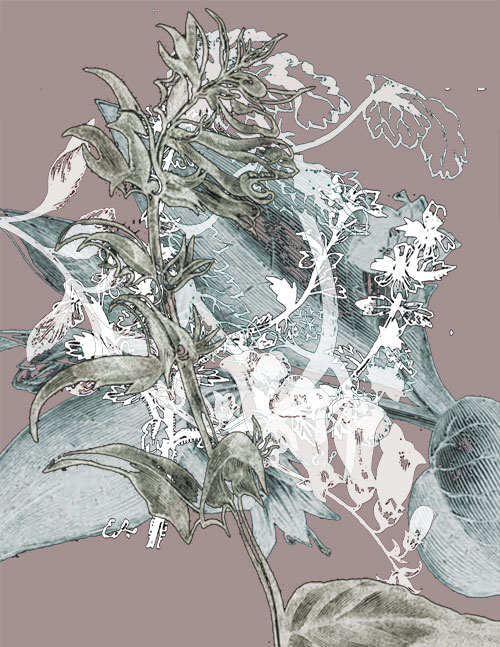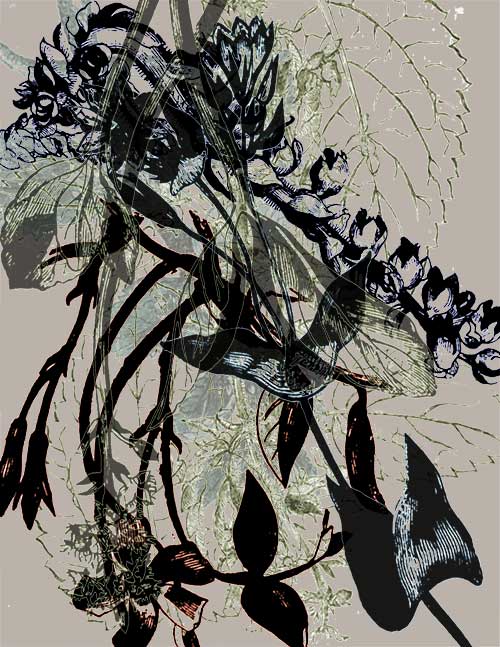 This series resulted from working Stackhouse's drawings into collages without any outside additions. Shown here are Stackhouse 1 and Stackhouse 3.
Gesture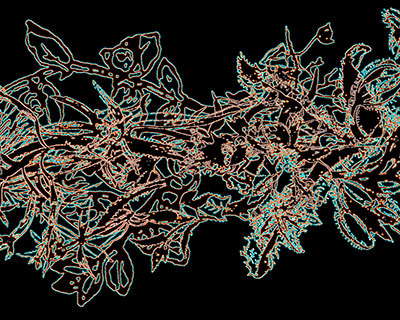 This series initially came out of studio experiments with Lise Patt. Stackhouse's drawings are expanded into a form emphasizing large-scale gesture rather than botanical details. The first piece was a 3x7-foot wall collage; subsequent works take the form of digital prints. Shown here is Gesture 2: Black and a detail from the same print.
Emily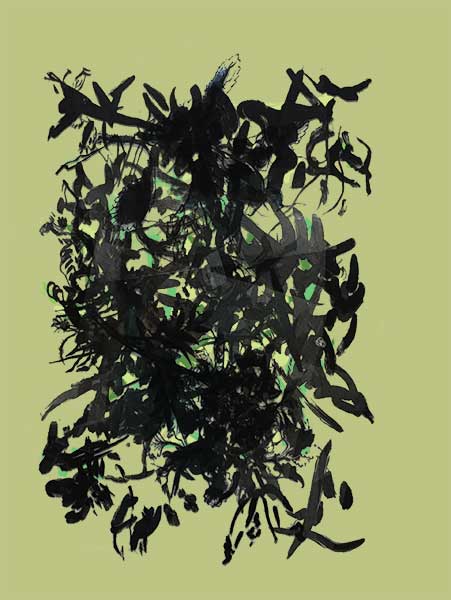 This series consists of my improvisations on and with Stackhouse's drawings. Shown here is Emily 2.