Overview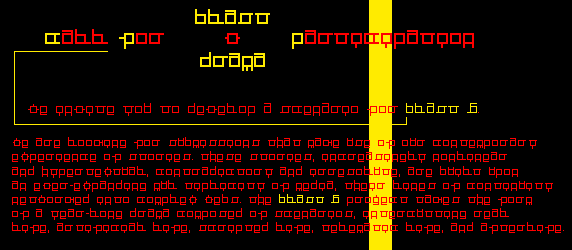 I was a contributing editor to blast5drama, a project of the X-Art Foundation. I designed a font named Cross for this project and used it in several ways, including in one version of the blast5drama Call for Entries (a detail of which is shown here). Cross is an intentionally cryptic font whose right angles are designed to make it scale cleanly without antialiasing in a raster environment.
Website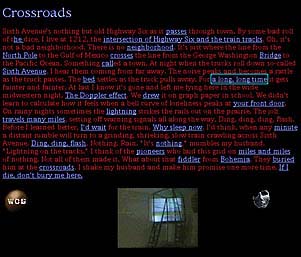 I was part of a group of artists who designed the blast5drama web site (one page of which is shown above, with some of my navigation icons below) and created artworks for the blast5drama limited-edition box.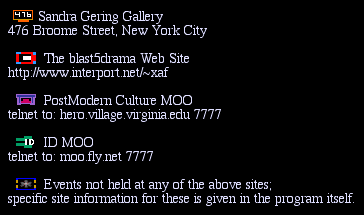 SLQT
For blast5drama, I adapted a performance series by the Plaintext Players into an epic poem entitled "SLQT", which is archived on the web. blast5drama was exhibited at Sandra Gering Gallery (NY) Nov. 1996–Jan. 1997.