NEWS
April 2021. My forthcoming book, Sting in the Tale: Art, Hoax, and Provocation, has been announced by DoppelHouse Press, and it is now available for preorder at a 10% discount.

July 9, 2020, noon-1 pm PST (3-4 pm EST). I took part in an online conversation with Shin Gallery curator Stavroula Coulianidis about two unusual artists: Frederick H. Evans (who worked with the harmonograph in the 19th century) and Robert Mallary, a pioneer of algorithmic art.

June 24, 2020, 5-6:30 pm PST (8-9:30 pm EST). I gave a talk about my new book on a pioneer of sustainable design with Carrie Paterson, the editor and publisher of DoppelHouse Press, and the writer Elizabeth Evitts Dickinson, who has a longstanding interest in architecture and urban design. We focused on Brigham's commitment to sustainable communities and affordable design, and how those connect to today's issues around housing. You can watch a recording of the talk on YouTube.

June 18, 2020. The Nomadic Journal has published "Louise Brigham: Adventures of a Scrap Artist," an essay partly adapted from my book on Louise Brigham, but focusing more on her Settlement Movement years than I was able to do in the book itself.
May 2020. "The Radical Possibilities of a Box," a terrific article by Elizabeth Evitts Dickinson about my Louise Brigham book is out in Curbed.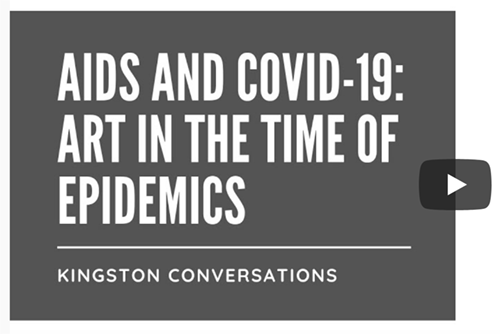 April 15, 2020. The video of my Zoom conversation "AIDS and COVID-19: Art in the Time of Epidemics" with artists Amy Kaczur and Susan Greer Emmerson about making art during pandemics is now up on YouTube.

Oct. 21 - Nov. 9, 2019. The rebooted production of my 2003 future-science theater piece, Reading Frankenstein, was performed at the xMPL at UC Irvine. A collaboration with director Annie Loui, lighting designer Lonnie Alcaraz, with neurobiologist Jim Fallon as science consultant, Reading Frankenstein reframed Shelley's story about the creation of life in terms of 21st century genetic engineering. Production photos give a sense of the project, for which the set consisted mainly of 14 projection screens and monitors.



November 7-9. I co-organized the 2019 annual meeting of the Society for Literature, Science, and the Arts (SLSA) at UC Irvine. The theme was 'Experimental Engagements' and there were about 100 exciting papers, panels, and workshops. Our keynote speakers were architect Laura Kurgan and artists Andrea Polli and lauren woods. Check out the conference website for more information.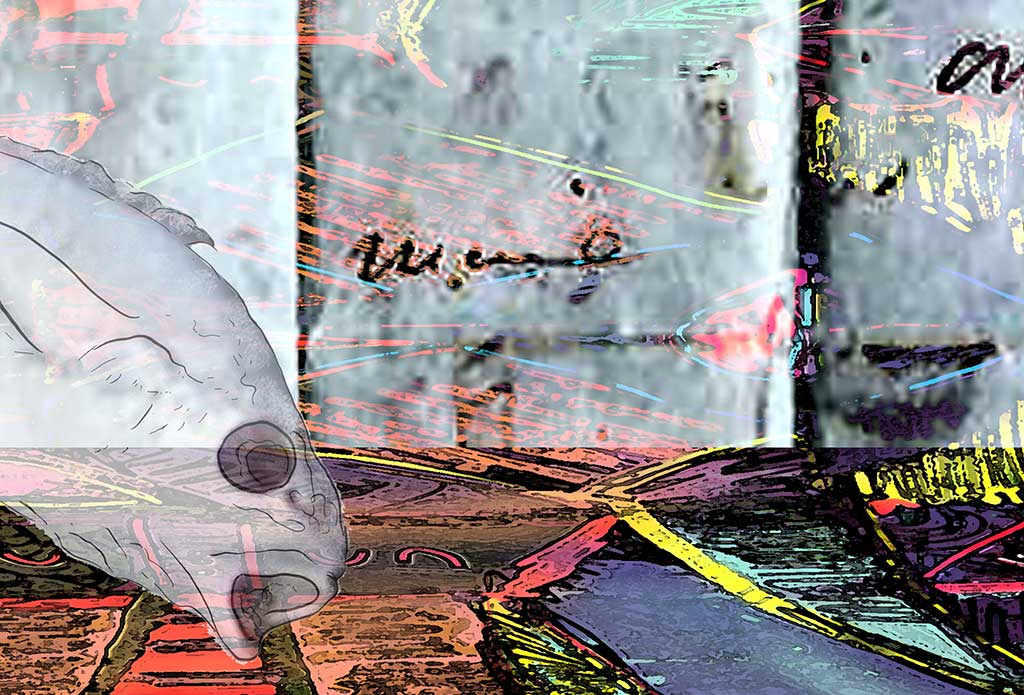 November 2019. An excerpt from Burning Time (my graphic book project in progress with Jonathan Alexander) was published in the November 2019 issue of The Southern Quarterly.