NEWS
Oct. 17, 2023: I joined Getty curator Pietro Rigolo and ICI Associate Deborah Cullen-Morales to discuss the ICI's AIDS Chronicles, a long-running project centering activism, alliance, and solidarity during the HIV/AIDS epidemic. "LA Activism: The Institute of Cultural Inquiry's AIDS Chronicles (1994–2019)" was hosted by the Getty as part of the Circa: Queer Histories Festival. If you missed our conversation, the video recording is below.
• • • • •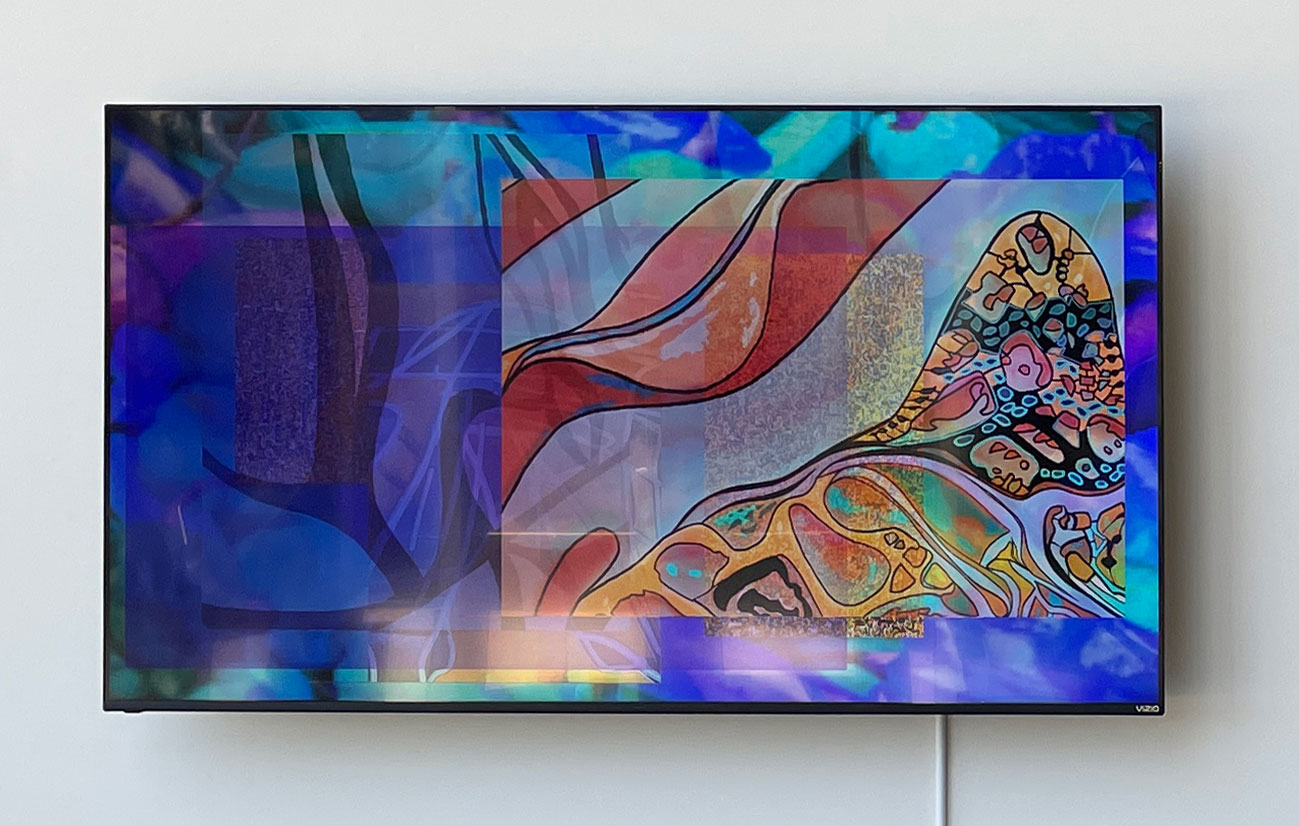 Aug. 7 - Nov. 22, 2023: My show Deep Water / Deep Earth was at Irvine City Hall. A collaboration with Christel Dillbohner, the show encompassed large works on paper, digital prints, artist's books, and a procedural artwork. The work was installed in the main lobby of City Hall and on the two floors immediately above. The opening was Aug. 10, 2-4 pm. More information.
• • • • •

Oct. 8, 2022: I gave the keynote talk for the Llhuros Symposium, which was entirely online. The lineup of talks was fascinating, and they're all archived as videos- scroll down to the bottom to find my talk.
• • • • •